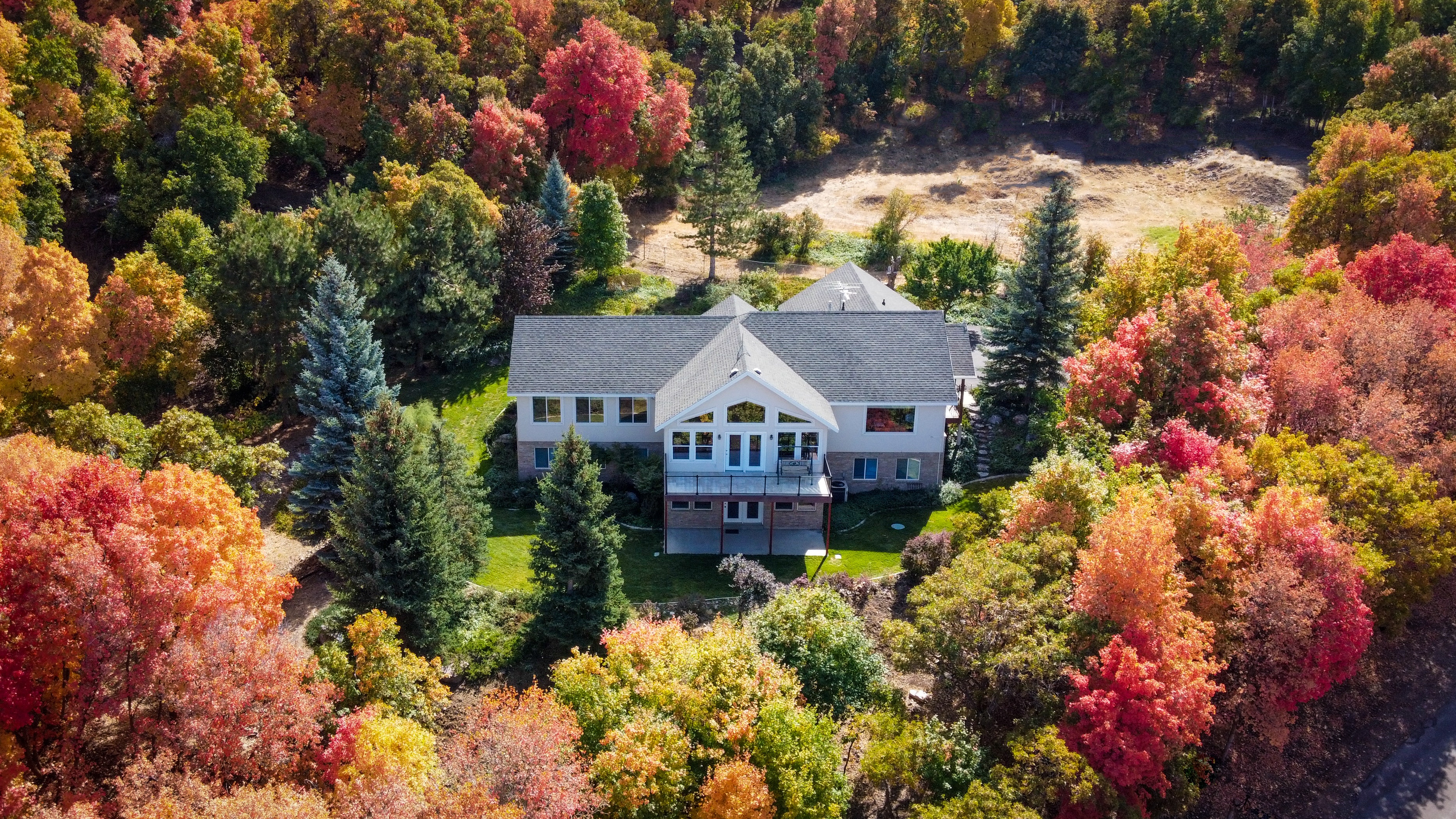 Autumn is one of the most wonderful times of the year. The heat of summer begins to lift and the air becomes crisp and cool. If you live in the American Midwest, you know that autumn is the harbinger of winter. As such, there are some home improvement projects you could and should undertake before the temperatures dip below freezing and snow enters the equation. Here are ten autumn home improvement projects.
1. Seal Leaks and Gaps
According to the Green Age, 35% of the heat you lose in your home escapes through gaps in windows and doors. Energy efficiency can save you money. One of the best ways to improve your home's energy efficiency is to use weather-resistant silicone sealant to seal up any cracks and gaps in your home. We'll cover which type of silicone sealant you should use at the end of the article.
2. Schedule or Perform HVAC Maintenance
The weather is going to be cold in a few weeks, so it's imperative that your home's furnace is working properly. This is why you should have it inspected before the winter weather sets in. If you don't want to pay for a professional HVAC inspection, you can do some basic maintenance yourself. This includes simple steps like changing the HVAC filters, testing your thermostat, and clearing any debris away from your exterior HVAC unit.
3. Repair Your Roof
You may think that summer is when your roof is under the most stress. After all, there's harsh sunlight, wind, and rain. However, winter is when it faces the most pressure. This is because of temperature changes, snow, and ice accumulating. Take some time this autumn to replace missing shingles and seal any gaps that have formed. You can use silicone sealant for any cracks that you may find.
4. Clean Out and Touch Up Your Gutters
You may want to do this towards the end of autumn as leaves, twigs, and small branches may get stuck in your gutters throughout the season. You don't want to have to clean them twice! While you're up there, check for any cracks or gaps and seal them up with silicone sealant.
5. Call a Chimney Sweep
If you have a fireplace, you understand that it needs to be maintained. The best time of year to do it is in the fall before you'll be using it in the winter. Having your fireplace and chimney cleaned once a year can prevent soot and creosote buildup, which could significantly prevent house fires.
6. Clean Out and Organize Your Garage
Summer means yard work like cutting the grass. You may still need to perform yardwork in the fall, but that would likely only entail raking leaves. This makes it the perfect time to clean and organize your garage. If you find there are things that you rarely use, you can move them or get rid of them. Getting everything organized now means you should be ready to go once spring rolls around.
7. Trim Dead Tree Branches
This fall, you'll want to hold off on completely pruning your trees and shrubs. The best time to do that is in the winter. But you will want to remove any dead branches before winter sets in. This is to prevent snow and ice from accumulating on the branches, which can cause them to break. If you're unsure about the safety of trimming dead tree branches in your yard, you should call a professional.
8. Clean Your Carpets
Winter means you'll be inside your home a lot more than you normally would. For this reason, you'll probably notice the carpets more. That's why it's wise to clean your carpets this autumn. Cleaning your carpets now will also remove any dirt, dust, and debris you've tracked in over the summer. You can hire a professional service or check out one of the many available carpet-cleaning guides online.
9. Repair Your Drywall
This fall, you should go around your home and check your drywall. See if there are any cracks, gaps, or holes. You should pay close attention to where your drywall meets any woodwork, window frames, or doorframes. You can use clear silicone sealant to seal any gaps and a drywall repair kit for any larger holes. If you're going to be inside most of the winter, you want your walls to look nice.
10. Prep Your Grill for Winter
Grilling out is one of the many perks of having a home in the summer. However, before you close your grill up for the winter, make sure to clean the grates so you don't attract pests. Don't forget to turn off the gas and cover it adequately so it'll be ready to go once the weather warms up again.
The first autumn home improvement project we covered was sealing the cracks and gaps in your home. For that project, you should consider our Pro Grade RTV Silicone Sealant at Silicone Depot. For any other projects, check out our selection of high-quality silicone products today!