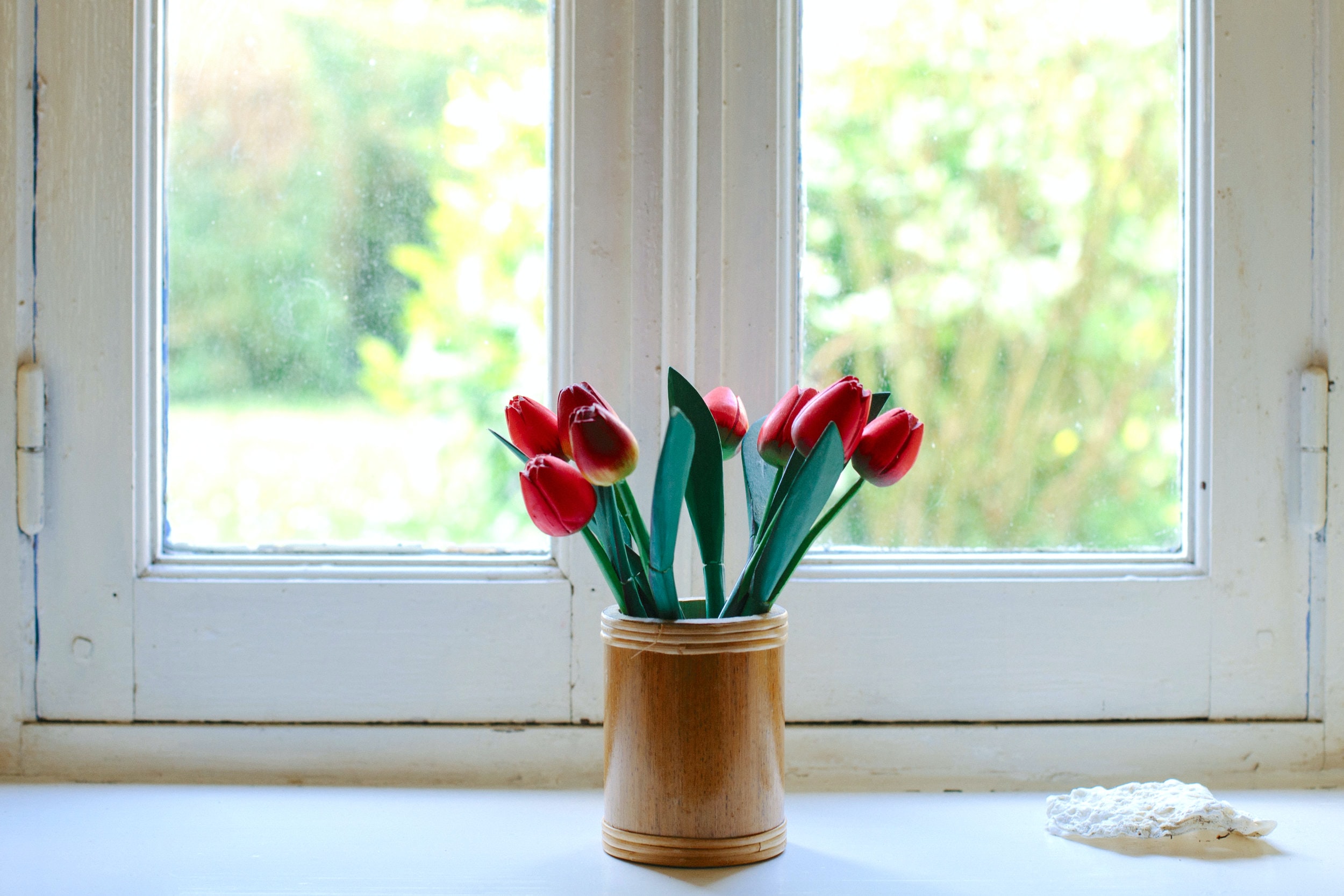 Whether you want to sell your property soon or simply want to make it a better place to live, there are many ways to improve your home. Some of the first projects people tend to think of are the most elaborate, like re-doing a kitchen or bathroom.
When it comes to home improvement, windows and doors play a bigger role than many people realize, even for the interior space.
While it can make a huge difference to replace your windows, it's not the only choice.
In fact, there are several ways to update windows and doors that will improve the livability and resale value of your home.
If you're looking for a more fuel-efficient home with better curb appeal and natural light, read these 5 tips for updating windows and doors.
Clean
Do your doors or windows need repair or just a thorough cleaning? A lot of homeowners are in search of a "wow factor" update, but the truth is that deep cleaning goes a long way! Before trying anything else, deep clean the windows and doors, scrubbing away any dirt, debris, or buildup. This will also make it easier to identify any areas that need repair.
Paint
Painting windows and doors is an easy step for home improvement. You can choose a new, fun paint color to enhance interior design, or simply refresh the current paint job. Adding a couple of coats of paint does not require extensive skills, though you should be sure to properly prepare each.
Even if you don't have the window styles you'd prefer, painting wood windows can make a huge difference. Note that painting also works well for both interior doors and windows and your front door!
Some tips to keep in mind for painting windows include:
Clean the windows to remove any dirt and debris.
Remove the sash from the window frame, which is easy for double-hung windows.
Sand the wood without scratching the glass.
Remove hardware.
Give paint enough time to dry between coats.
Keep paint off the weather stripping and tracks.
Scrape the paint off the glass before it dries.
Upgrade Hardware
Instead of replacing an entire door or window, just upgrade the hardware. This is a quick, easy way to give windows and doors a much-needed facelift.
Update your door knobs, hinges, window handles, etc. to match your ideal interior design style. Some popular options to consider for door hardware or windows include:
Matte-black finish
Satin-black
Square pulls and handles
Latches (instead of knobs)
Mixing metals
Repair Holes and Cracks
Cracks, holes, and other imperfections in windows and doors make a huge difference in both their appearance and function, no matter what types of windows you have. Repair any damage to windows and doors, especially before considering painting or hardware. Sealing holes and cracks make a huge difference for home improvement, and can help your windows and doors look new and refreshed.
First, you should identify any damage present. When it comes to windows, you must evaluate if the damage is on the glass or the surrounding areas. Assess what you are able to repair on your own. The good news is that many minor repairs are easy to handle on your own with a little research and elbow grease. Depending on the type of damage, you may need to use a silicone sealant.
Caulking Seals
Have you noticed drafty windows? Before jumping to replace them (which can cost thousands), try caulking them or using silicone sealant. You can seal the cracks around windows or door frames, as well as any cracks within them.
Silicone sealant is an ideal solution for areas of your home where the temperature varies, including bathrooms and windows! Since it is heat and cold resistant, it can help you close off pesky holes around your windows and improve the energy efficiency of your home.
Tips for caulking your windows include:
Choose the correct material for your project. It's essential that the sealant used for interior windows is non-toxic and can hold paint. Any product used between windows and masonry must be designed for exterior and masonry surfaces.
Always remove old, cracking caulk first. Don't try to apply over it, as this will not look or function properly.
Use a high-quality caulking gun with a thumb release. This streamlines the process and helps you with a clean application.
Use both hands to run the bead so you can control the applicator and make a straight line.
Maintain a steady hand position by caulking to the middle of a seam and then going to the other end and meeting in the middle.
Ride the side of the tube along the smooth window edge when applying between textured siding and a window.
Improve Your Windows and Doors with Quality Silicone Sealant
There's no doubt about it, updating your windows and doors can make a huge difference to your home. There are many different ways that you can improve these areas without spending thousands of dollars to replace them. If you want to save money when updating your house, focus on improving existing windows and doors.
Looking to improve your windows and doors? Our Pro Grade RTV Detached Nozzle silicone sealant can help. This product is available in multiple colors, so you can choose the right one to seal your windows and doors.
Check out our silicone sealant and selection of high-quality silicone products today!