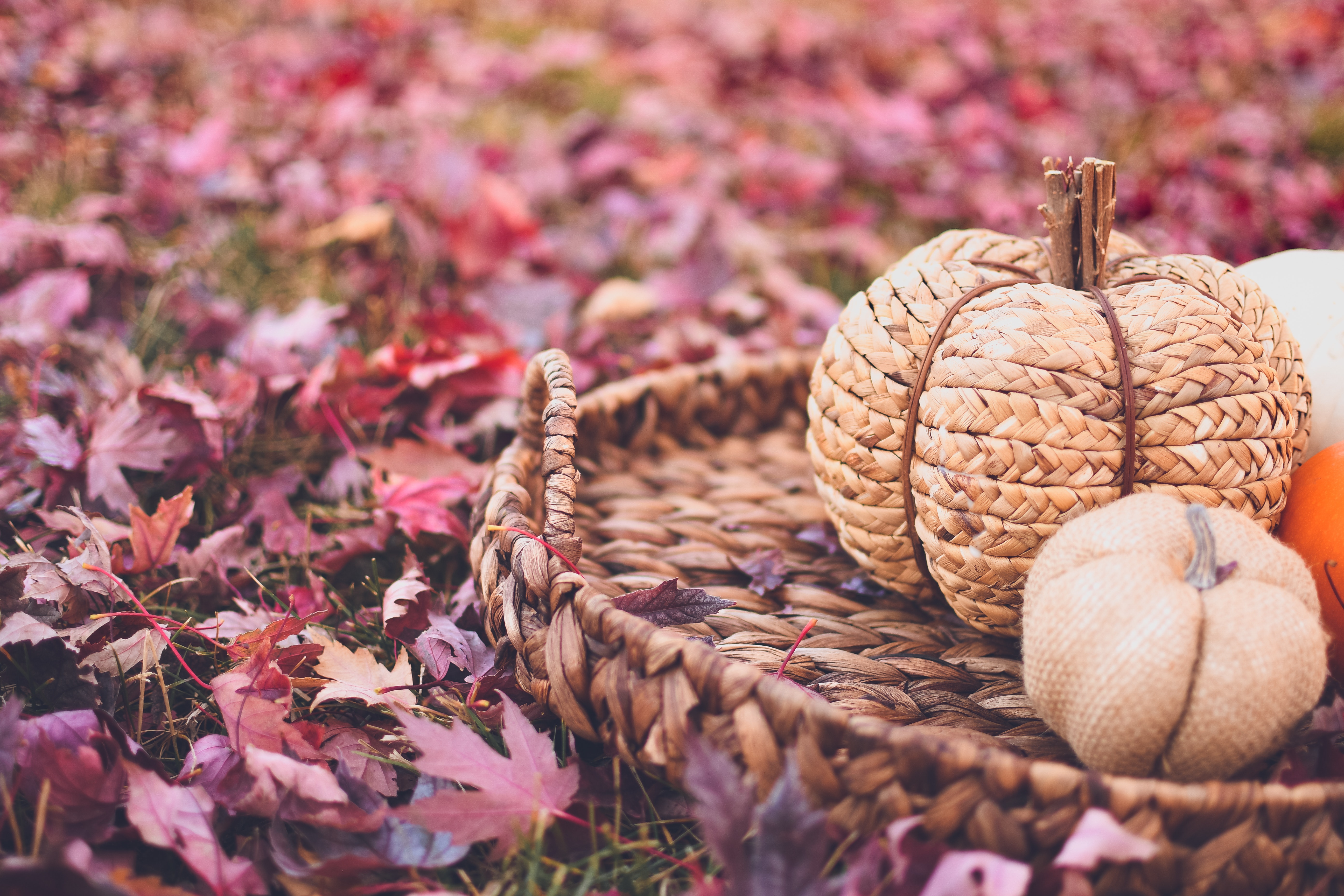 Autumn is a time of new beginnings. The weather is cool, children are back in school, and crops are brought in for harvest. Fall is a great time to go to farmer's markets, pumpkin patches, and haunted houses. You can also spend time with your family at home and work on some seasonal craft projects. Here are some arts and crafts you could try this autumn.
Crafts for All Ages
These family-oriented craft projects are more decorative than functional. We'll cover a few more adult-centered and functional craft projects at the end.
Pumpkin Mason Jars
This is a pretty straightforward craft project. You simply find some mason jars at your local retail store and paint the outside of them orange. You can paint the tops brown if you like. Next, you can take a wooden knob and some felt leaves.
Using silicone sealant or hot glue, you can attach the wooden knob to the top of the jar's cap and simultaneously glue the leaves underneath the cap so they stay in place. You can use the jars to store anything from candy to trinkets.
Popsicle Stick Apple Cores
This craft is simple, inexpensive, and can be chained together and strung up once you're finished. Simply take four popsicle sticks, line them up next to each other and glue them together. Next, take some red or green cardstock paper and cut out a small circle. Cut the circle in half.
Proceed to take the two halves of the circle and glue one to the top of the four popsicle sticks and one to the bottom. You can add a stem and leaf made out of paper to the top. Finish the craft by drawing seeds with a black marker on the middle of two popsicle sticks.
Pinecone and Leaves Turkey
The nice thing about this craft project is it will require everyone to go outside. First, you'll need to find a few pinecones and some leaves. Try to look for a pinecone that stands out. The leaves can be any fall color but should be of varying sizes. Stand the pinecone on its end, take the largest leaves and slide them into the openings on the bottom of the pinecone. Glue them into the pinecone to form a turkey tail feather shape.
From there, take the smaller leaves and glue them in one row above the first row of leaves. You can do as many rows as you like, but three should suffice. Next, you can cut a turkey head and neck shape out of brown construction paper. You should also cut a yellow beak out of construction paper.
You can use googly eyes for the turkey's eyes if you have them or just cut small circles out of black and white construction paper. Apply some glue to the neck of your turkey head and insert it into the top of the pinecone. If it doesn't stand up on its own, you can always craft a base out of Play-Doh.
Crafts for Adults
These craft projects are more practical. They will utilize food-grade silicone and 100% RTV silicone sealant.
Make Your Own Basket
This interesting project will allow you to use food-grade silicone sealant. You'll want to pick your bowl's color since you can't paint silicone sealant once it dries. You'll need a bowl and some plastic wrap. Turn the bowl over and cover it with clear plastic wrap.
Next, take your 100% RTV Silicone Sealant and apply it in the desired pattern. Keep in mind that you'll need this basket to hold items. Thus, you'll want to make sure there aren't too many large gaps. Once you've covered the bowl, let the silicone sealant dry. Once it's dried, remove it from the bowl and separate it from the plastic wrap. You now have a unique basket made entirely from silicone sealant.
Prevent Rugs from Slipping
If you've ever had a rug that won't stay put, you understand how frustrating it can be. An unstable rug can also pose a safety hazard. However, you can use 100% RTV Silicone Sealant on the underside of the rug to prevent it from slipping around. All you have to do is turn the rug over and apply lines or beads of silicone sealant that are about six inches apart.
Allow the rug to dry and place it on the ground to test it out. Your rug should remain in place. Silicone sealant works for this application because it's strong and durable. It's also waterproof, meaning it should still work if your rug gets wet.
For useful and ornamental craft projects, consider using 100% RTV Silicone Sealant from Silicone Depot. For any other projects, check out our selection of high-quality silicone products today!