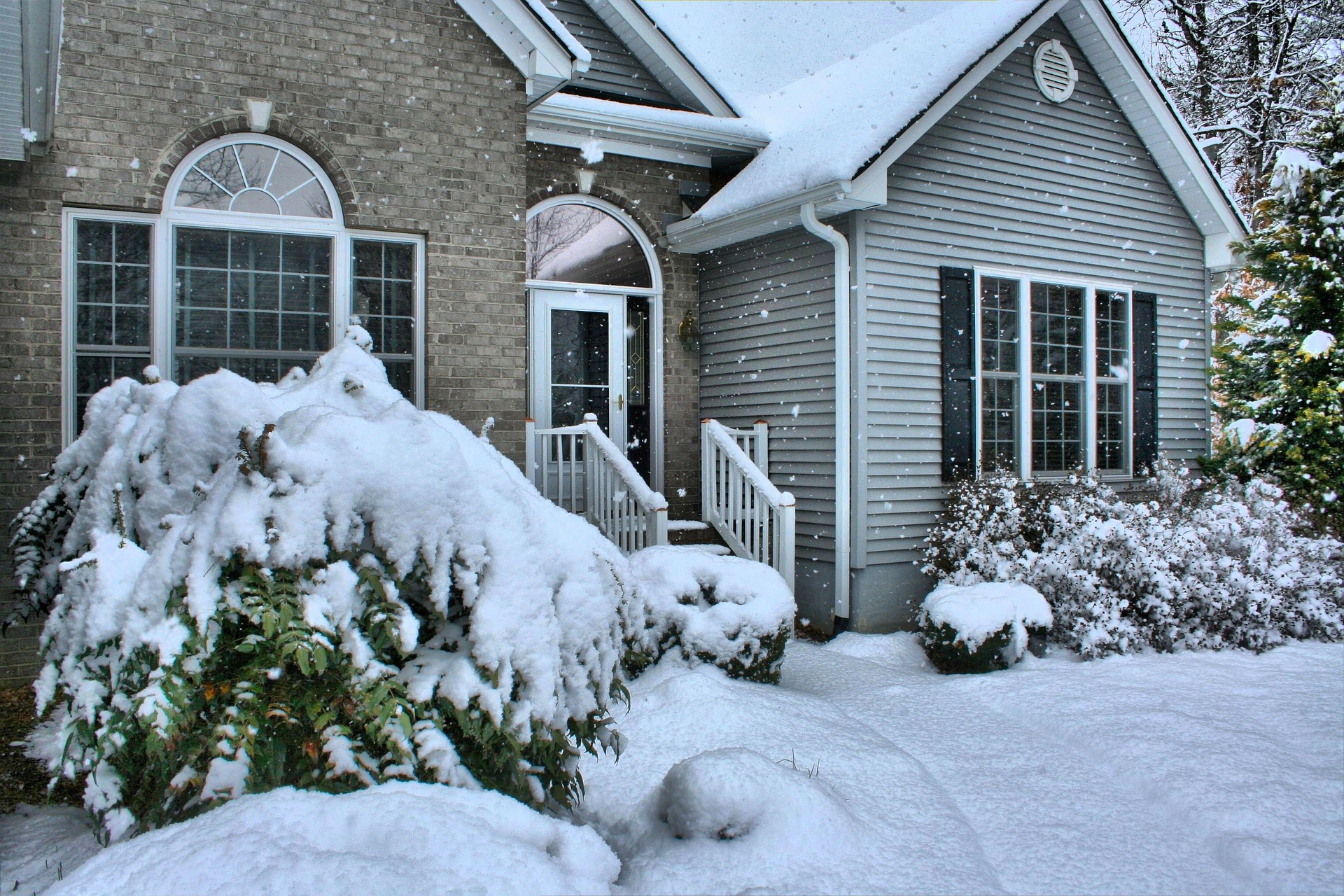 Is your house ready to deal with the winter winds, heavy snow, and biting frost? It doesn't matter if your house is new or old; almost every house will experience drafts at some point, which occur if there are gaps in the construction left unsealed. These drafts not only make things uncomfortably cold, they also increase your utility bills. According to the U.S Department of Energy, you can save approximately 5% to 30% energy by reducing drafts. Knowing how to seal and insulate the drafts in your house is the best way to reduce drafts this winter.
5 Areas That Let Cold Air in
Doors and windows

Attic

Fireplace dampers

Vents and fan
How to Stop Drafts in Your Home
Doors and windows
The first places where people check for air leaks are the doors and the windows. If there are air leaks in your windows and doors, you can choose to use self-sticking weather stripping or an attractive draft stopper to reduce the draft. Additionally, you can caulk around your doors and windows. Use caulk to fill any air leaking gaps. For homes that don't have insulated windows and doors, storm windows and doors are a good idea, since they provide an extra layer of protection to the existing windows and doors.
Attics
Keep your house warm and comfy this winter by appropriately insulating your attic. Seal all areas that let cold air in, including the exhaust fans, attic stairs and the small holes. You can add weather stripping and foam insulation to the plywood or drywall in the attic to help seal up the areas that let air in.
Fireplace dampers
The fireplace damper in your chimney keeps the cold air out; however, since most dampers are made of iron, they don't always work as intended. Insert a portion of dense foam insulation and cover it with ornamental fabric at the fireplace opening whenever you are not using the fireplace.
Vents and fans
Ceiling fans can be useful during summer; however, many people leave them switched off all winter. Did you know that you can help distribute warm air in the room by shifting the direction of the fan? Anti-clockwise rotation generates a cool draft while on the other hand, clockwise rotation drives warm air into the room. For dryer vents, buy a seal to keep the pipe sealed to stop drafts from getting in the house whenever the dryer is being used.
Bottom Line
Winter-proofing your home will help reduce your energy bills. Applying weather-stripping to your windows and doors, caulking areas with air leaks, and keeping the cold winter air outside will keep drafts away from your home. Visit Silicone Depot today for everything you need to draft proof your home this winter.