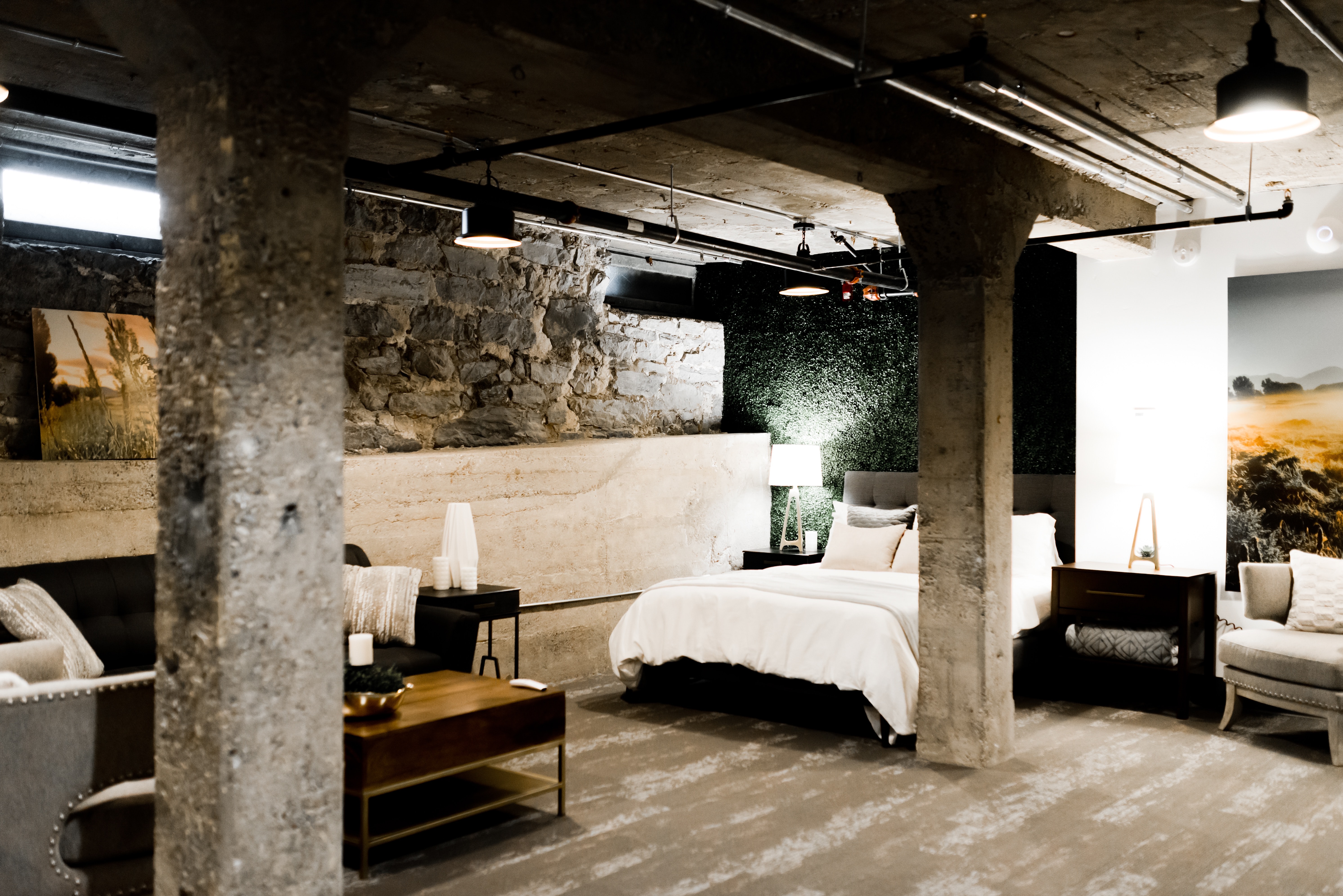 Nobody wants to spend time in a cold, dark basement. Even so, basements tend to be spacious, offering plenty of room for comfort, entertainment, and more. While basements are intended to be convenient storage areas, there are several other purposes they can serve. Getting creative with that extra space is a great idea if you'd like to utilize all of your home's square footage.
With a few simple additions, you can change your basement from an area that your family avoids to a bonus room that's just as much part of your home as the main living area. Here are some tips:
Decorating Your Basement
Remodeling an entire basement might seem like quite the daunting task, and you'd be right. The good news is that you do not have to invest in a large, costly project to transform your basement into an underground oasis of sorts. Simply cleaning and organizing the area is the first step so that you can get a better look at the layout of the space. It's often the concrete floor that disconnects your basement from the rest of your home, so laying new flooring is a good place to start your project. If your budget allows it, a light-shade of wood flooring will open the space up and make it look bigger. If you're laying the flooring on your own, be sure that the concrete is properly sealed before installing new flooring.
Bright lighting is another way to make your basement feel less like a basement and more like a cozy living space room. Light fixtures that match the rest of your home can help tie all your rooms together.
Basement Functions
Because you're planning to make your basement a more commonly used part of your home, it's important to choose a useful function for the area. Many homeowners choose to convert their basement into a spare bedroom, but this is only one option among many. You could choose to convert the basement into a home gym, or if you've got children, a game room or playroom. You might even decide on something fun like a home theater or something useful like a home office. It all depends on your family's lifestyle and needs.
Basement makeover projects can greatly vary in cost and extent of work required, so it's a good idea to do your research before making any plans. Determine what you're capable of doing, and then you're free to start coming up with ideas that will benefit your entire household. To choose a function that everyone in your home will love, consider making the basement conversion a family project.
Need help sealing up any unwanted cracks in that foundation? Be sure to shop Silicone Depot now!