Top 5 House Types of 2018
Posted by Sam Morey on
Architecture is like anything else: it comes and goes in waves depending on what's popular. Walking through any town or city in the United States you can easily play "guess which year that house was built." Bizarre, new-age geometry? Easily the 90's. Wood paneling as far as the eye can see? 1950's for sure. So what kinds of houses are being built today? Here are 5 house types that are being snatched up as soon as they're listed, and spreading throughout new housing developments as well.
1.Farmhouses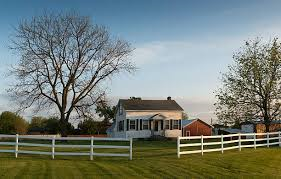 Porches are certainly making a comeback. Modern, high-end farmhouses are in popular demand. There are a lot of details,both structurally and aesthetically, that describe "farmhouse-style." But usually these homes are defined by their rural location, large, functional porches and the placement of their kitchens being at the front of the house.
2.Cottages
The word cottage might imply that a building is old, but the cottage style of house is springing up new all over. They're typically small, cozy houses with a distinct style of flowery colors.And don't forget the weathered finishing!
3.Craftsman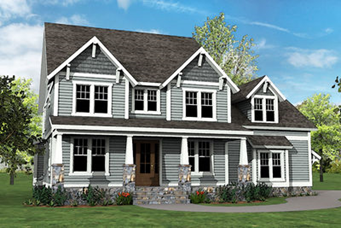 Similar to a ranch house, these houses have pitched roofs and tapered pillars. They're polling highas one of the most popular house types in the United States right now. Design plans for craftsman houses are all over sites like Houseplans.
4.Glass
You know what they say about people in glass houses...they're probably living in California and it's definitely the 2010's. Modern glass houses are usually very geometric, and their walls are carefully layered to try and keep out as much direct sunlight as possible. All that glass allows for some beautiful views, and these homes are wildly popular in scenic locations like the seaside.
5.Contemporary

With such a fitting name, it's no wonder that contemporary designs are possibly the most popular of all house types right now. In fact, the term "contemporary architecture" is fluid and changes to define whatever is truly contemporary at at the time. Similar to the modern style,contemporary house designs have few walls and are generally very open. The fewer doors, the better. They are traditionally designed to be warm and welcoming, with an emphasis on functionality and having room for guests.
House trends follow societal trends. Perhaps the desire for cozy, welcoming home designs and houses with great views shows an increased appreciation of nature and the friends who come to visit.