Home Improvement is a never-ending, ever-evolving process. The good news is that simple tips can help keep your spaces well-maintained and aesthetically pleasing. As a homeowner, regular maintenance is vital.
Preserving your home's charm, functionality, and efficiency is ongoing. Maintaining your home is a priority even when time is short and budgets are tight. Quick DIY fixes are about more than patching up problems. Some quick DIY tips can help you enhance and rejuvenate your home, one room at a time.
This blog post discusses how silicone products can help you with affordable, quick fixes. Whether you are tackling a remodel, fixing an issue, or doing regular maintenance from the kitchen to the living room and everywhere in between, silicone products can be one of your best tools.
The Magic of Silicone Products for Quick DIY Home Repairs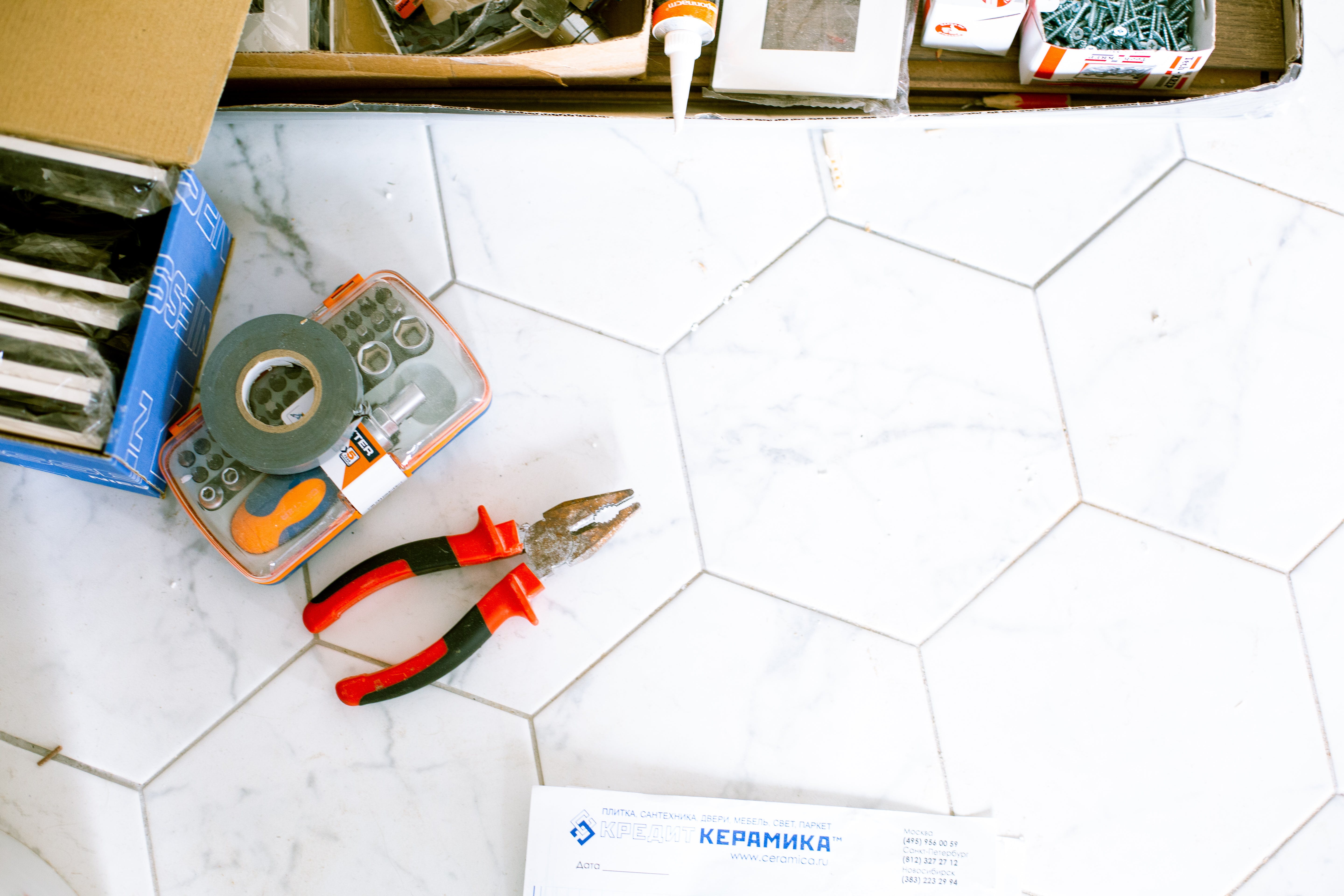 Silicone has transformed home improvement efforts for homeowners executing DIY fixes and maintenance. Silicone is a chemical element, a type of synthetic polymer that contains alternate silicon and oxygen atoms that work together, forming a fluid, resinous substance that is highly stable in high temperatures and water repellent—a popular part of effective adhesives and other products excellent in home improvement and maintenance.
Part of the magic of silicone products is that they can perform double duty—working for construction and aesthetic purposes. Silicone products are weather-resistant, effective for outdoor spaces, garages, and mudrooms, and flexible enough to work in kitchen and bathroom designs. The possibilities are endless. Silicone molds can work to make custom storage spaces, food-grade silicone putty is excellent for kitchen repairs, water-resistant sealants keep bathrooms well-maintained, and many other ways you can use silicone products in DIY home repairs.
Kitchen Quick Fixes
The kitchen is the heart of the home. Minor imperfections, leaks, or other issues can quickly become overwhelming. A product like Kitchen and Bath Mildew Resistant RTV Silicone Sealant is a reliable go-to for quick fixes in the kitchen.
Leaky sinks, faucets, or loose tiles are no match for silicone sealants. Other ways silicone products can help in the kitchen include loose handles on cookware. Fixing cookware and other issues near high-heat items like stoves or grills becomes less stressful with high-heat-resistant silicone.
Fixing water leaks is crucial for homeowners. Water leaks can lead to mold, mildew, water damage, and other more extensive issues. Outside the bathroom, the kitchen sees the most water use in your home. Leaky faucets and pipes are a common issue with homeowners. Silicone sealants can help stop water leakage.
Bathroom Upkeep
Silicon sealants are crucial for common bathroom issues. You can stop faucets from dripping, address areas around bathtubs and showers, and secure a wobbly or leaking toilet. As a design feature, some silicone sealants like Pro Grade RTV Silicone Sealant come in multiple colors so you can color match your existing color pallet.
Using silicone sealant is easy when following some simple steps like proper preparation and cleaning, following application instructions, and allowing for optimal curing and drying times. After applying sealant, continued maintenance and cleaning are vital to maximize the life of the repair.
Living Room Improvements
Silicone products are often associated with water and heat resistance, making them the best kitchen and bathroom repairs and maintenance options. You can also use silicone products in the living room to address loose baseboards and moldings, window seals, and even some minor furniture repairs.
Modern windows typically have several panes separated by air and then sealed around the edges, creating a box-like construct known as insulated glass. If you have visible condensation on your windows, you may have a broken window seal, allowing humid air to enter the panes.
An effective DIY fix is to use silicone sealant to reinforce the seal. Addressing window issues quickly can help you save energy and help avoid worsening problems like distortion of the glass over time, leading to the need for more costly repairs.
Garage and Basement Maintenance
We often overlook garages and basements when it comes to maintenance and upgrades. Nevertheless, both areas are susceptible to moisture buildup. As a homeowner, doing everything possible to prevent any added moisture is essential to home maintenance. Silicone sealants can defend against moisture and decay when applied around drains, windows, and pipes.
Another common concern in garages and unfinished basements involves cracks in concrete. Sealing cracks in concrete with a durable sealant like Concrete Elite Expansion Joint Sealant will help prevent erosion and water penetration.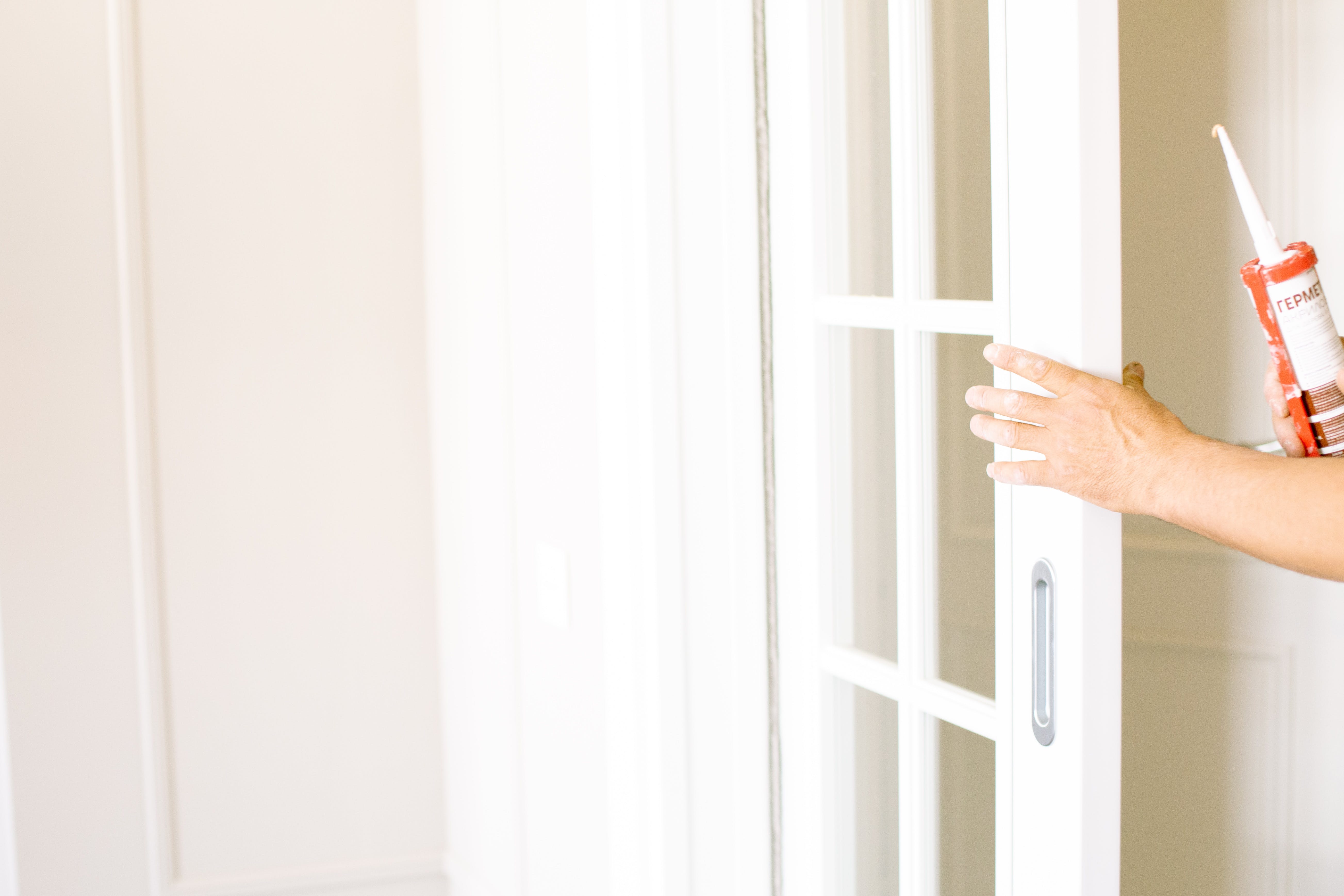 Other Areas Around the House
Much like the living room, bedrooms in your home can benefit from some DIY maintenance addressing window seals, loose baseboards, moldings, and some furniture repair.
Mudrooms and entryways are high-traffic areas with constantly opening and closing doors. Ensuring the seal around the door is tight when shut can help improve efficiency and help prevent water damage during wet weather.
Exterior home maintenance and repair are just as necessary as interior maintenance. Silicone products like Pro Grade RTV Silicone Sealant are suitable for indoor and outdoor use. It comes in several colors so you can match your home's exterior color scheme, and will stand the test of time against the elements.
Tips for Using Silicone Adhesives
Silicone products are easy to use, but following some simple tips will help you apply the product for maximum performance:
Follow the manufacturer's instructions.
Apply the right amount of adhesive.
Work in a ventilated area.
Clean the surface you will work on so the adhesive will grip properly.
Choose the right adhesive for the job.
Check the expiration date—expired silicone products will not bond properly.
Silicone Depot
Homeownership is an ongoing journey involving home improvements and maintenance. Taking care of your home involves more than patching up problems. As a homeowner, you often want to renovate and enhance your house, ensuring every inch of it reflects your personal style as it functions efficiently for you and your loved ones. Silicone products are a simple, handy solution in your DIY tool kit, perfect for sprucing up your space without needing to call a handyman service.
Silicone demonstrates its double-duty capabilities to spruce up and repair problem areas with various colors to match any interior and exterior design, from the kitchen to the living room to the bedroom. If you are embarking on a full-scale renovation or remodel, or a simple repair project to rejuvenate a space, silicone is an excellent choice when working with professional interior designers or independently as a DIY enthusiast.
At Silicone Depot, we pride ourselves on providing the best customer service and high-quality silicone solutions for professional handmen, interior designers, and ambitious homeowners. We have a comprehensive range of products to accommodate kitchens, bathrooms, outdoor weatherproofing, and more. We understand that the right silicone product can make a big difference in the outcome of your project.

Check out our user-friendly website with a complete catalog of our products, including detailed descriptions and specifications. Contact us today to discuss our products or services and your silicone sealant needs. Our customers are our top priority, and we are happy to serve you!